My name is Katrin Wischnewski, I am 22 years old and I am from Germany. I am studying Leisure and Tourism Management and I am at Chilcotin Holidays to do my internship to improve my practical skills, and to
learn to be a guide
.
For 3 months I have been working in the office at the ranch and I had the chance to work in different departments to improve my theoretical skills from the university. I love to work here and after a few weeks I did my work independently and I have a high responsibility. It is a good feeling if you get the confirmation that you already learned a lot in the study time.
The balance between the work in the office and the time outside in nature is very good. After a day in the office I often go for a ride with some of my nice colleagues from all over the world.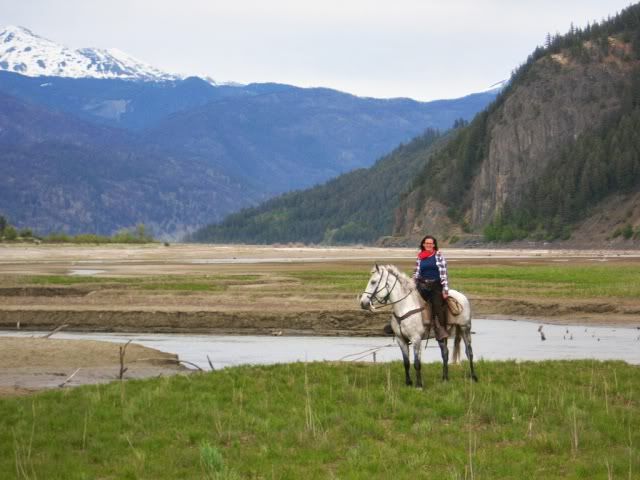 Now I have 1 1/2 months left at this wonderful place, time is flying. I am so excited I get the chance to
learn to be a guide
when I take the next 2 Week Guide School. The Guide School is a great chance for me to improve my horse skills before I go back to Germany and finish my studies.
You have a lot of opportunities at the ranch. I am really happy to be part of this environment and I know that I will miss this place when I am back home.
Katrin
, Germany